'who-where-how-what'
Every day a lot of information accumulates describing the where, who, how, what and when for whom. Organisatrice' intercepts this relevant information and sustainably relieves your traditional administration.
The internal information framework of your company grows day by day and 'Organisatrice' thus reflects your company reality in text and images. This structured information platform is primarily used by your technical staff for installation and maintenance. However, this information base is equally important for your project leaders, acquisition and invoicing staff.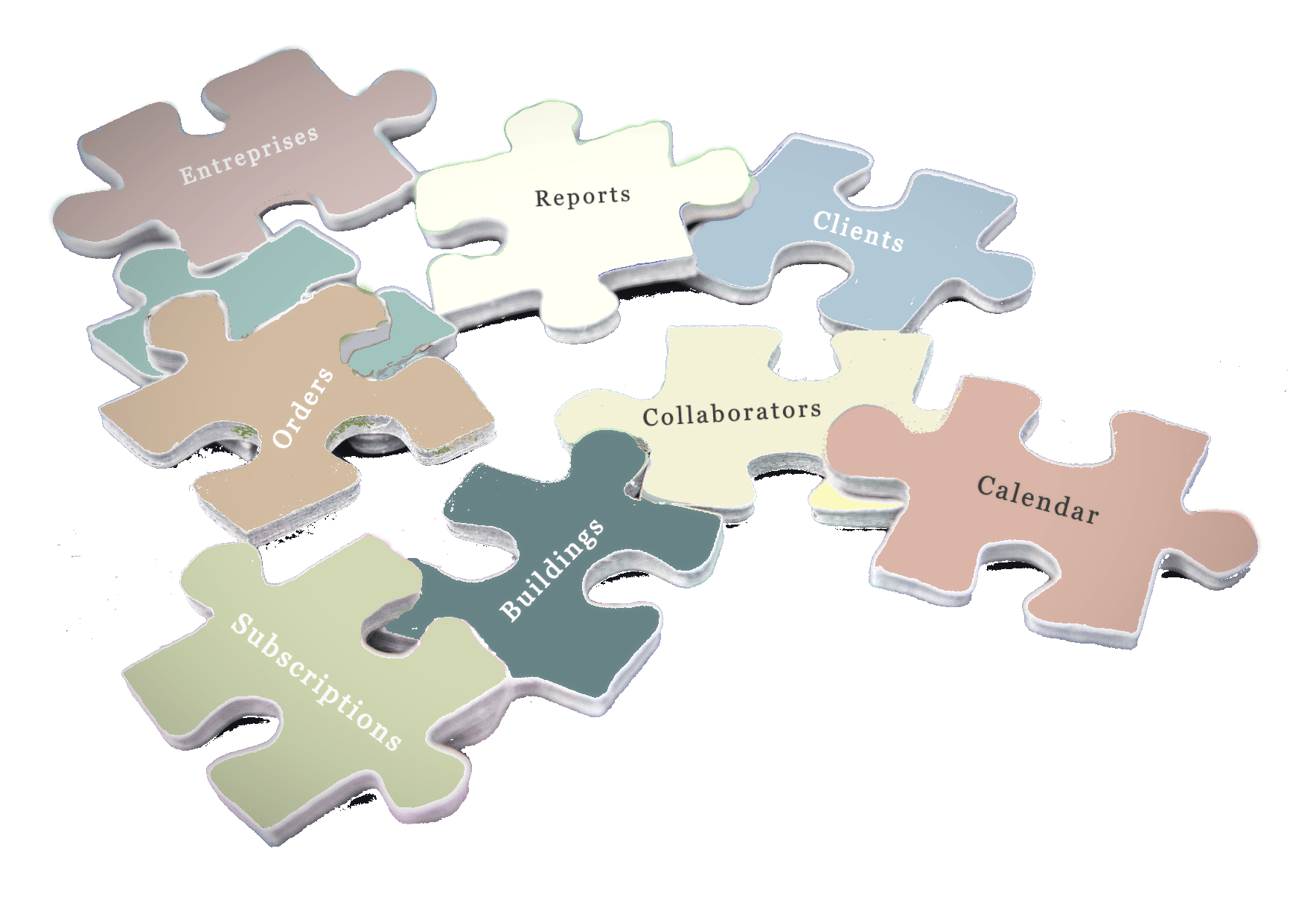 'Organisatrice' provides you with powerful perspectives. These assist you in getting the appropriate overview at all times. The intelligent navigation guides you robustly and with minimal clicks through your operational realities. This way, you usually reach the desired information without any search effort.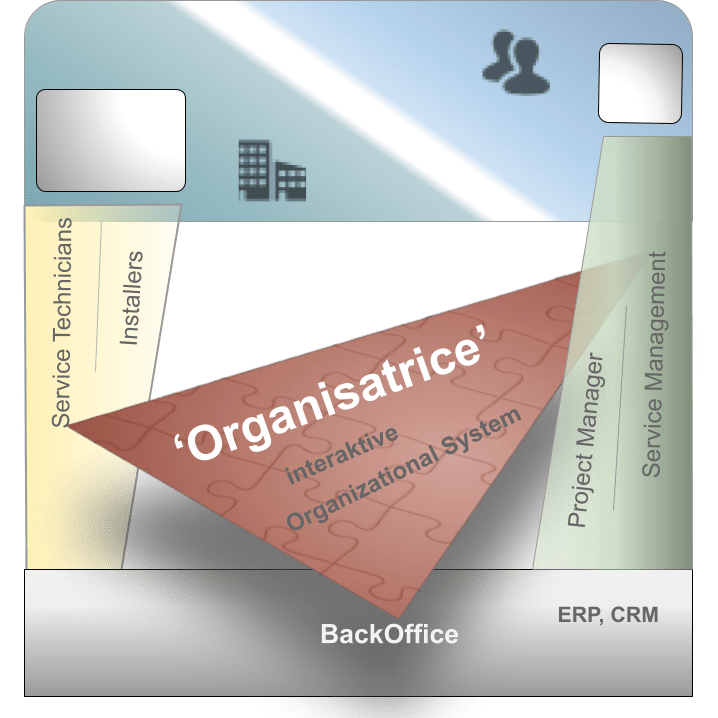 'Organisatrice' brings your complementary employees closer together again. Here you will find constantly updated information from operations, a highly structured picture of your everyday entrepreneurial life.
This provides your employees with comprehensive information at all times - whether on a PC, on a tablet or via your smartphone in your pocket. With just a few clicks, you can intuitively access the context where the desired information is located. Meanwhile, the ease of use results from the screen size and corresponding peripherals such as keyboard mouse or integrated camera and microphone.
Smartphone or Tablet
'Organisatrice' runs on an external server and is therefore accessible at any time via your Internet browser. This makes the information platform accessible via any device. You will always find the full range of functions.
PC or Laptop
All consultative users will find very comfortable views via the desktop screens, where navigation bars, filters and information can be easily operated with the mouse. 'Organisatrice' is characterized by an intelligently guided navigation, where even inexperienced users can reach their destination with a few clicks.